Training and Education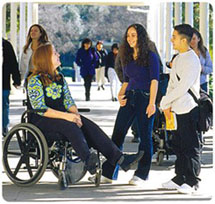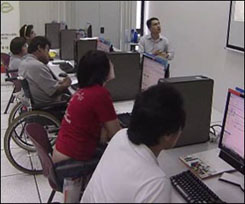 Education and Training is one of the most important aspects of a disabled person's life. It enables one to acquire the knowledge and skills to get employment, to build a career, and to develop one's potential in life. It also empowers disabled people to integrate with society and the economy and enjoy the products and services offered by society and the wider world. It is the basic foundation of one's life, empowering one to develop, grow and prosper.
The area of education and training is very wide ranging. We have divided it into sections below. Click on the section to view further information:
NCPD is seeking representation or has got representation on FAS so as to represent and work for the interests of all disabled people on this body. In 2005, the Government passed the Disability Act and this established Sectoral Plans for various government departments. The Department of the Enterprise, Trade and Employment has a Sectoral Plan which aims to increase access to training for all disabled people. This government department is working closely with other government departments such the Department of Social Protection, the Department of Health and Children, and the Department of Education to improve access to training for all disabled people and also improve the quality of such training, bringing it up to best international standards. At national level, NCPD will continue the work of PWDI working with government ministers and senior civil servants to monitor and assess progress in the implementation of these sectoral plans.
Click on the following links to download the relevant Sectoral Plan. The Sectoral Plans below are in PDF file format. PDF files have been made more accessible to disabled people. Click on this sentence to view important information about PDF files and accessibility.
Sectoral Plan - Department of Enterprise, Trade and Employment
Sectoral Plan - Department of Health and Children
Sectoral Plan - Department of Social Protection