Training & Education _ Primary Education
Primary Education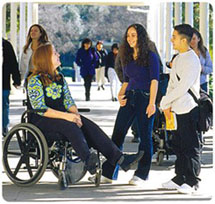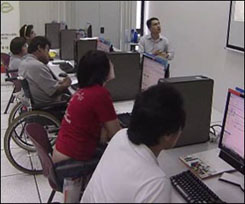 Primary Education is an important area for disabled children, as it sets the foundation for future educational and skills attainment. We have provided information about organisations below which have data on special needs facilities and access facilities for disabled people in primary schools. There exists considerable debate over whether there should be special schools for disabled children or mainstreaming within regular schools. Both types exist. This debate ultimately is a political issue.

SchoolDays.ie provides you with details of Primary schools in Ireland that have Special Needs capabilities. Each disability is catagorized to allow easy access to information, such as physically disabled, multiple disabled, hearing impaired and visually impaired, amongst many others. Once clicked, a full list of schools appear that cater for the selected disability, as well as contact details for each school. You will need to contact the school authorities to determine exactly what special needs teachers, special education programme, assistive technologies, disabled toliets, and access facilities they have and if they are suitable for your child.
Address:            PO Box, 10718, Blackrock, Co Dublin
Telephone:       01 440 6608
Fax:                    01 902 2747
Email:                 info@schooldays.ie    
Website:            http://www.schooldays.ie/articles/Primary-Schools-in-Ireland-Special-Schools
---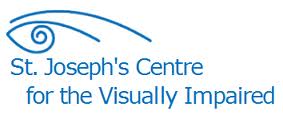 St. Joseph's is the only dedicated centre of its kind in the Republic of Ireland, providing education and training for the visually impaired. Their students range in age from infants through to young adults. All have a vision impairment, some have additional disabilities. St. Joseph's seeks, through education, training and social care, to provide their students with the skills, knowledge, and confidence to fulfill their individual potential, so each can lead the life of his/her choice.
Address: Grace Park Road, Drumcondra, Dublin 9, Ireland.
Telephone:  01 837 3635
Fax:  01 836 8403
Email:   info@stjosephs.ie
Website: http://www.stjosephsvi.ie/
---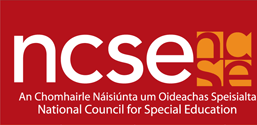 The National Council for Special Education (NCSE) is a statutory body established under the Education for Persons with Special Education Needs Act 2004. Since their establishment, they have concentrated on developing an organisation which provides a timely and efficient service to schools in sanctioning teaching and Special Needs Assistant (SNA) resources to support children with special educational needs.
The NCSE have also embarked on a wide-ranging programme of research on the provision of special education which will help them formulate policy advice to the Minister for Education and Skills.
The aim of the website is to provide some introductory information about the work of the Council. It is hoped the website will become a useful resource for parents, teachers, health and education professionals and policy makers interested in their work. They also provide links to other websites with information on Special Education which you may also find helpful.
Telephone (General): 046 948 6400
Email: ops@ncse.ie
Website:  www.ncse.ie
---

The National Educational Psychological Service (NEPS) is a service of the Department of Education and Science. NEPS psychologists work with both primary and post-primary schools and they are concerned with learning, behaviour, social and emotional development. Each psychologist is assigned to a group of schools.
NEPS psychologists specialise in working with the school community. They work in partnership with teachers, parents and children in identifying educational needs. They offer a range of services aimed at meeting these needs, for example, supporting individual students (through consultation and assessment), special projects and research.
"NEPS mission is to support the personal, social and educational development of all children through the application of psychological theory and practice in education, having particular regard for children with special educational needs."
Address:              Frederick Court, 24/27 North Frederick Street, Dublin1
Telephone:           01 889 2700
Fax:                     01 889 2755
Email:                   neps@neps.gov.ie
Website:               www.education.ie

Back to top of page