Ending Discrimination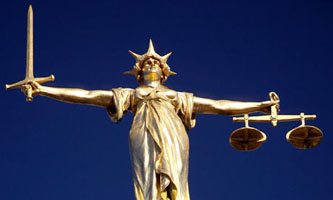 There continues to be a problem with discrimination against disabled people and abuse of disabled people in the following areas:
- Discrimination in employment
- Discrimination in career development
- Discrimination in education, including primary, secondary and third level education. This includes cuts to vital education services.
- Stigma, prejudice and discrimination against disabled people in society
- Bullying and harassment. Death threats and assaults.
- Crime, especially hate crimes against disabled people and taking advantage of disabled people. This includes the deficiencies in the criminal justice system and it's appaling treatment of victims of crime.
- Loud noise pollution late at night which affects sleep and worsens one's disability
- Discrimination in the provision of goods and services
- Mistreatment, abuse or neglect of disabled people by medical and / or psychiatric authorities
- Discrimination in housing
- Discrimination in socialising
The law forbids discrimination against disabled people. The following laws apply:

There are a number of ways for disabled people to rectify cases of discrimination and get justice. They include using the services of the Galway Advocacy Service, the Equality Authority, the courts and Inclusion ireland. We have provided links to all of these below:
The Galway Advocacy Service (GAS) is funded by the Citizens Information Board (CIB).
The Galway Centre for Independent Living (GCIL) is the lead organisation involved with the Galway Advocacy Service and is the Advocate's employer.  This organisation provides the input of one staff member who sits on the Steering Group, and whom acts as Line Manager to the Advocate.  GCIL also provides the support of another part-time administrative assistant (approximately one day per month).
The Advocate, Ms. Rebecca Leavy, works at the Galway Advocacy Service on a full-time basis.  Her office is based in the Westside Community Resource Centre, and she works from 9am-5pm, Monday to Friday.The Steering Group oversees the management of the Galway Advocacy Service.  Its members include those that represent organisations involved in disability and related issues in Galway, and others who conduct their work independently in a voluntary capacity.
Source: The Galway Advocacy Service
Rebecca Leavy
Independent Disability Advocate,
Westside Resource Centre,
Seamus Quirke Road,
Galway.
Tel: 091 528325
Email: galwayadvocacyservice@eircom.net
Website: http://www.galwayadvocacyservice.ie
Fax/Text: 091 528326
The office is open from 9am - 5pm, Monday to Friday.
---

The Equality Authority is an independent body set up under the Employment Equality Act 1998. It was established on 18th October 1999. The Equality Authority replaced the Employment Equality Agency, and has a greatly expanded role and functions. The Employment Equality Act, 1998 and the Equal Status Act, 2000 outlaw discrimination in employment, vocational training, advertising, collective agreements, the provision of goods and services and other opportunities to which the public generally have access on nine distinct grounds. These are: gender, marital status, family status, age, disability, race, sexual orientation, religious belief, and membership of the Traveller Community. Discrimination is described in the Act as the treatment of a person in a less favourable way than another person is, has been or would be treated on any of the above grounds.
Source: Equality Authority website

Roscrea Office:                                                                      
Address:          The Equality Authority, Birchgrove House, Roscrea, Co. Tipperary, Ireland
Telephone:       +353 505 24126
Fax:                 +353 505 22388
Email:              info@equality.ie
Website:          www.equality.ie
Dublin Office:
Address:          The Equality Authority, 2 Clonmel Street, Dublin 2, Ireland
Telephone:       +353 1 4173336
Fax:                 +353 1 4173331
Email:              info@equality.ie
Website:          www.equality.ie
---

The Equality Tribunal, which was established under the Employment Equality Act 1998, mediate and investigate claims of discrimination of unlawful discrimination in accordance with the provisions of the Act. They now have a unique responsibility for mediating and investigating complaints under a number of different legislation. The Equality Tribunal's core work focuses on impartial resolution of discrimination disputes on the following grounds: gender, marital status, family status, sexual orientation, religion, age, disability, race and membership of the travelling community.
Source: Equality Tribunal website
Address:                     The Equality Tribunal, 3 Clonmel Street, Dublin 2, Ireland.
Locall:                         1890 34 44 24
Telephone:                   +353 1 4774100
Fax:                             +353 1 4774141
Email:                          info@equalitytribunal.ie
Website:                      www.equalitytribunal.ie

---
Law Firms Specialising In Disability Rights
---

Inclusion Ireland is a national voluntary organisation working to promote the rights of people with an intellectual disability in Ireland to ensure their full and equal participation in society.

Vision
The Vision of Inclusion Ireland is that of people with an intellectual disability living and participating in the community with equal rights as citizens, to live the life of their choice to their fullest potential.
Mission
The Mission of Inclusion Ireland is to be the independent champion of people with an intellectual disability and their families whose standing and expertise in intellectual disability is acknowledged and to ensure that people with an intellectual disability have their voices heard, are not isolated or segregated and can lead more independent and healthier lives.
What does Inclusion Ireland do?
Inclusion Ireland provides a central forum for its members to identify priorities and formulate nationally agreed policies to present to government, statutory bodies, other relevant groups as well as the general public. Inclusion Ireland campaigns for changes in services and legislation that will improve the quality of life and participation of people with an intellectual disability in Irish Society. In addition to this central role, Inclusion Ireland:
Promotes Advocacy for people with an intellectual disability, particularly self-advocacy

Provides an information and advice service by phone, post and through its website

Publishes information leaflets/booklets

Publishes a quarterly newsletter

Organises seminars and conferences on intellectual disability

Gives information & training talks to a range of groups

Represents the intellectual disability sector in Ireland at an international level by its membership of Inclusion International & Inclusion Europe

Promotes research into intellectual disability
Source:
Inclusion Ireland website
Address:
          Inclusion Ireland, Unit C2, The Steelworks, Foley Street, Dublin 1, Ireland
Telephone: 
   01 855 9891
Fax:  
               01 855 9904
E-mail: 
info@inclusionireland.ie
Website: 
www.inclusionireland.ie
Back to top of page