Sports & Arts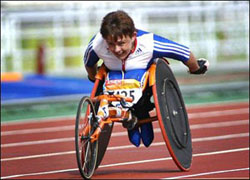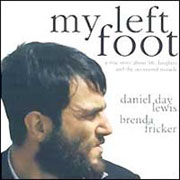 There are several sporting bodies representing disabled people. They facilitate disabled people in participating in sports, and enjoying the challenges, the team spirit, the buzz, the camaraderie and friendships and social aspects of sport. It's all part of social inclusion and empowering disabled people to enjoy full participation in society. We would encourage disabled people to become involved in sports. We would also encourage both able-bodied and disabled people to become involved with these sporting bodies for disabled people, and work with disabled people in developing their potential.
Participation in the arts is important for disabled people. This includes painting, writing poetry, prose, plays and books, playing music, acting, crafts, wood etching, filming, choreography, photography, etc.. Ireland is famous for it's artists, and the arts should continue to be encouraged. Over time, several disabled people have made significant contributions to the arts and won national and international honours. We would encourage disabled people with an interest in arts to become involved and develop one's potential in this area.
We have a listing of some of these sporting bodies below.


Special Olympics Ireland is a sports organisation for people with an intellectual disability, but it provides athletes with far more than the physical benefits of sport. Special Olympics changes lives. Through sport, athletes develop both physically and emotionally, they make new friends, realise their dreams, and know they can fit in. Special Olympics Ireland enables our athletes to achieve and win not only in sport but in life too.
Special Olympics Ireland currently has 11,000 registered athletes participating in 14 sports in 432 affiliated groups throughout the island of Ireland. These athletes are supported by their families and a team of 22,000 volunteers who give of their time to help out at sporting and fundraising events. It's about fun, friendships and team spirit; it's about a feeling of belonging, and ultimately improving quality of life. Special Olympics changes lives in so many different ways.
Address:   Special Olympics Ireland, Central Office 4th Floor, Park House, North Circular Road, Dublin 7, Ireland
Telephone:       +353-1-882-3972
Email:              info@specialolympics.ie
Website:          www.specialolympics.ie
---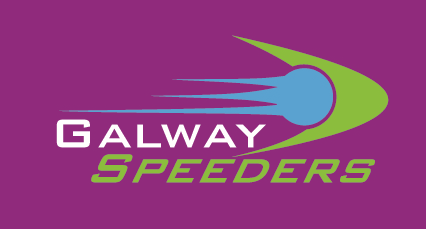 Galway Speeders was founded in September 2011 by a group of parents with the support and guidance of Rena McCarron Rooney, IWA Sport Development Officer. Galway Speeders is a Sports Club for young people with a physical disability and caters for children from as young as six years old up to young adults.
It is often very difficult for children with a physical disability to participate in mainstream sports and even more difficult to participate in team sports. Through careful selection of our sports, Galway Speeders are able to cater for a wide range of physical disabilities including people who use a wheelchair and those who don't. Sports covered include athletics, basketball, karate, kayaking, sailing, swimming and table tennis.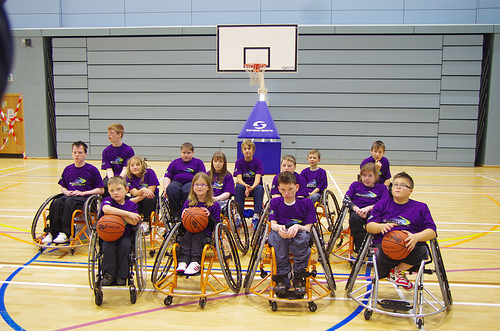 Secretary: Delia Boyce secretary@speeders.ie
Web site: http://www.speeders.ie/Index.html
---
FAI Football For All Programme
The Football for All programme enables disabled people to participate in football and represent their clubs, schools and country. FAI is working with clubs and schools to extend this programme throughout Ireland. It has been a great success and more and more schools and clubs are becoming involved in this throughout Ireland. Some Irish teams have distin guished themselves in international competitions.
Web site: http://www.fai.ie/international/football-for-all.html
Address: National Sports Campus, Abbotstown, Dublin 15.
Telephone: 01 8999 500
---

The GAA is implementing a strategy to make it more socially inclusive. It is actively promoting wheelchair hurling, wheelchair camogie, wheelchair football, and adapted rounders in clubs throughout Ireland. This will empower disabled people to participate in GAA games and enjoy them, and make new friends and social contacts.
Web site: http://www.gaa.ie/clubzone/inclusion-and-integration/strategy/additional-info/
Contact: Tony Watene, GAA National Inclusion Officer, contactable at inclusion@gaa.ie or by telephine on 01-8363222.
---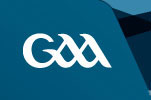 Reduced Ticket Prices For Disabled People
We will be asking the main sporting bodies such as the GAA, the FAI and IRFU if they could offer a facility whereby disabled people could get tickets for hurling / football / rugby / soccer at reduced prices. This would enable more disabled people to attend these games and enjoy these important sporting occassions. We will publish details of their policies in relation to this below:
IRFU:
GAA:
FAI:
---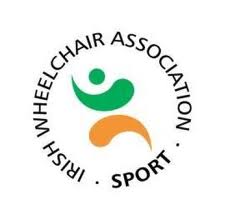 IWA Sport is the national governing body (NGB) in Ireland for sport for people with physical disability. The Irish Wheelchair Association (IWA) was founded in 1960 by a small group of wheelchair users committed to improving the lives of people with physical disabilities in Ireland.
Since those early days the IWA Sports had grown from strength to strength and is now supported by the Irish Sports Council. The main aim of the Sports Section is to develop and promote opportunities for people with physical disabilities to participate in sport at a level of their choice. What this means is that whether you want to be a top class Paralympic athlete or whether you simply want to keep fit and enjoy sport, IWAA Sport are here to support you. IWA Sport promotes sport and recreation through clubs, IWA Resource Centers and schools. The service also supports high performance athletes in reaching their full potential at both National and International Standard. Our high performance athletes represent Ireland at European Championships, World Championships and Paralympic Games. IWA sport is heavily involved with the Paralympic Council of Ireland.
Address:          Blackheath Drive, Clontarf, Dublin 3, Ireland
Telephone:       01 818 6400
Website:          http://www.iwasport.com/
---

Riding for the Disabled Association - Ireland are a national voluntary organisation which provides the opportunity of recreational and therapeutic horse riding and carriage driving to any person, mentally or physically disabled who meet their medical criteria, and who might benefit in their general health and happiness.

There are 81 groups nationally providing weekly lessons to over 1000 disabled people. Classes for riders and drivers of all ages, abilities and disabilities are the keystone of RDAI's work. There is no charge for riders and drivers. Funds to run the groups are raised voluntarily at national and local level.

Groups meet in working hours, using a local indoor riding school with good wheelchair access and the availability of suitable horses for the very specialised teaching of a sport on horseback to a disabled person. Each group has its own committee, group organiser, riding instructor and therapist (where available) and a number of voluntary helpers. The organisation also provides a comprehensive insurance policy.

Secretary: Niamh Kingston, rdaisecretary@eircom.net
Field officer: Dara Kearney, darakearney@hotmail.com
National Children's Officer: marywalsh@hotmail.com
Website:          www.rdai.org
---
The Irish Disabled Sailing Association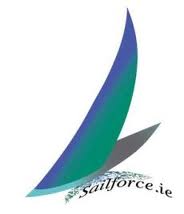 The IDSA has been in existence since 1982. It is a National Organisation affiliated to the Irish Sailing Association, with responsibility for the promotion and development of sailing for people with disabilities in Ireland.
The ISDA's aims are:
To provide the necessary support for people with disabilities to sail.
Encourage sailing as an activity, primarily for pleasure, but also to facilitate those who desire to develop their competitive potential.
Lower the age at which people with disabilities can sail.
Develop and foster team spirit between able bodied and those with disabilities, through leisure and competitive sailing.
Almost thirty years later, IDSA members are involved in all levels of the sport, from regular club racing, through international championships, to Paralympic campaigns. To encourage yacht clubs and sailing clubs to provide facilities for disabled sailors to participate in the sport, the Sailforce Burgee will be awarded to clubs showing a positive and tangible commitment towards access for persons with a disability. By expanding the facilities countrywide, the IDSA will be able to accommodate larger number of potential sailors.

Contact can be made to The Irish Disabled Sailing Association through the national website www.sailforce.ie