Sports and Arts
_
Arts Section
Arts section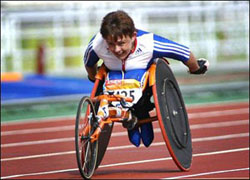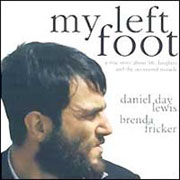 Participation in the arts is important for disabled people. This includes painting, writing poetry, prose, plays and books, playing music, acting, crafts, wood etching, filming, choreography, photography, etc.. Ireland is famous for it's artists, and the arts should continue to be encouraged. Over time, several disabled people have made significant contributions to the arts and won national and international honours. We would encourage disabled people with an interest in arts to become involved and develop one's potential in this area.
We have a listing of some of these Arts organisations below:

The Arts Council is the national agency for funding, developing and promoting the arts in Ireland. The Council recognises that the arts have a central and distinctive contribution to make to our evolving society. Established in 1951, to stimulate public interest in and promote the knowledge, appreciation and practice of the arts, the Council is an autonomous body, which is under the aegis of the Department of Arts, Sport and Tourism.
The Arts Council is a voluntary body of 12 members and a chair, appointed by the Minister for Arts, Sport and Tourism for a term of five years. The Arts Council provides grants to artists, organises some arts events, showcases works by artists, provides advice and assistance to artists, and promotes Irish art at home and abroad. It also advises the Irish government on it's arts related policies.
(Source: Arts Council website)
Arts Council Grants for artists: http://www.artscouncil.ie/en/intro/funding.aspx

Address: The Arts Council, 70 Merrion Square, Dublin 2 
Telephone: Callsave: 1850 392492  Landline: 01 6180200  
Fax: +353 1 676 1302
Email: info@artscouncil.ie
Website: http://www.artscouncil.ie/en/homepage.aspx
---

The Western Writers Centre is a group of writers in Galway and the west of Ireland who meet regularly. Works are often presented and read, discussions held, and advice provided to writers. One can learn much from the expereinces of other writers. This Writers Centre is the only one west of the Shannon and is a valuable resource. It is inclusive, and open to able bodied and disabled people.
Address:    St. Clare's Walk (The Hynes Building ), Merchants Road, Galway
Telephone:       091 564822, ext. 312 
Email:              westernwriters@eircom.net
Website:          http://www.twwc.ie/
---

The Irish Writers' Centre has long been a hub of literary activity in Dublin, supporting established and aspiring writers throughout Ireland from its base at the heart of Dublin's cultural quarter. It is a non-profit organisation, aimed at promoting the literature and writers in Ireland. Since it was founded in 1991, the Irish Writers' Centre has welcomed many award winning writers through its doors, including Nobel, Costa, Man Booker, IMPAC, and Pulitzer Prize winners. It has also served as an important platform for breakthrough talent, with many young writers giving their first public readings here.
Source: Irish Writer's website
Address:          Irish Writers' Centre, 19 Parnell Square, Dublin 1
Telephone:       01 8721302
Email:              info@writerscentre.ie
Website:          http://www.iwasport.com/
---

The Arts and Disability Forum supports and develops disabled people's involvement in the arts. It also showcases works by disabled artists.

Address: Arts & Disability Forum, Ground Floor, 109-113 Royal Avenue, Belfast,, BT1 1FF, Northern Ireland.
Telephone: (048) 9023 9450
Email:  info@adf.ie
Website: http://www.adf.ie/    
---

Arts & Disability Ireland (ADI) is a national arts development organisation striving to promote cultural equality for people with disabilities in the arts. 
Address: 4th Floor, Sean O'Casey Centre, St. Mary's Road North, East Wall, Dublin 3, Ireland 
Telephone: 01 8509 002 
Fax: 01 8509 037 
Email: info@adiarts.ie
Website: http://www.adiarts.ie/