Training & Education
_
Disability Studies
Disability Studies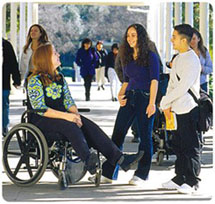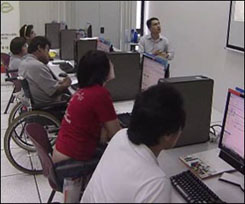 A few Universities and other third level institutions provide Disability Studies courses at undergraduate and postgraduate levels. These courses examine the many social, economic, political, legal, historical, psychological and cultural issues surrounding disability. The courses are primarily for those people who would like to work in the field of disability and for those already working in the field in organisations and businesses and would like to expand their knowledge and skills in this area. The courses would also be useful for civil servants, disability service providers and politicians. There is a listing of third level institutions providing these courses below:

The Centre for Disability Law and Policy in NUI Galway offers an LLM in International and Comparative Disability Law and Policy and a PHD in Disability Law and Policy. These courses are quite advanced and are well recognised nationally and internationally. The Centre has links with and collaborates with similar University centres around the world, and research bodies and think-tanks. The Centre has gathered large amounts of research into disability laws, rights, entitlements, accessibility, health system and disability support structures, government strategies and policies in many countries worldwide and is an international expert on comparative research and case studies in this area. The Centre provides regular advice to the Irish Government on disability laws, rights, strategies and policies.

Address: Centre for Disability Law and Policy, National University of Ireland, Galway, University Road, Galway, Ireland. 
Telephone: 091 495888
SMS/Text Phone: 087 6660634,
Fax: 091 495569 
Email: info.cdlp
nuigalway.ie 
Website: http://www.nuigalway.ie/cdlp/index.html
---

The UCD Centre for Disability Studies was established in 2002 with the appointment of the NDA Chair in Disability Studies at University College Dublin and joined The School of Psychology within The College of Human Sciences in September 2005. The Centre is dedicated to the emerging field of disability studies, a multi- and inter-disciplinary area of research, teaching, training, and practice that aims to develop a better understanding of disability. This includes looking at the nature of disability (both historically and currently), the impact of disability on people with disabilities, their families and wider social context, and how services can met the needs and maximise the potential of people with disabilities and their families. Through the MSc in Rehabilitation and Disability Studies and the various research projects based in the Centre, we work to make a contribution to national and international understanding and practice in the field of Disability Studies.

Address:          Belfield, Dublin 4.
Telephone:       01 716 7777
E-mail:             For UCD staff contacts see www.ucd.ie/staffdirectories
Website:          www.ucd.ie
---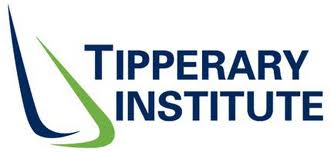 Higher Certificate of Arts in Disability Studies
The aims and objectives of this programme are to provide those working in the disability area with enhanced skills in supporting the empowerment of people with disabilities. The programme is also intended to provide a basis for those wishing to embark on a professional career in the area of disability and to attain professional standing in the field. The programme provides an overview of the disability sector in Ireland today. Participants are intended to become aware of the historical, philosophical, and legal contexts of the field, as well as the agencies and professions related to it.
A key aim of the programme is to assist graduates in addressing the issue of employment with those they are supporting, as this tends to be the keystone of integration and inclusion. The vital role of vocational information and assessment is stressed. The programme is also intended to address the communication skills of participants as this is the means of building the trust and openness necessary to establish and maintain effective working relationships. Particular attention is given to the specific communication issues facing people with disabilities and to the skills and attitudes required of a disabled professional. The programme also seeks to provide graduates with basic skills in the area of assessment, which takes individual abilities and disabilities into consideration, and which also is core to the empowerment of the individual and to the effective meeting of needs.
Applicants will be welcome from all sectors including the following: Access and Disability Officers, Social Care Leaders/Workers, Trainers/Supervisors, Nursing Professionals, Employee Assistance, Programme Professionals, Community Welfare Officers, Teachers, Management (HR Personnel), Counsellors, Carers and generally those individuals who are keen to develop knowledge and skills in this area.
Award and Accreditation
On successful completion of this programme, HETAC will award participants a Higher Certificate of Arts in Disability Studies and Practise (Level 6) based on 100% continuous assessment.
Timetable
It is proposed to run the programme over 2 academic years.
Entry Requirements
Applicants must be over 23 on the first of January of the year of commencement of the programme. Applicants will be required to complete Tipperary Institute's mature student interview process and be considered suitable for the programme through this process. Accommodations will be made for applicants with a disability. Applicants will be required to have some experience in the area of social care or in a context where interpersonal relationships are a significant element of their work or other activity.
Contact Details
Address: Tipperary Institute, Neenagh Rd, Thurles, Co. Tipperary
Email: cbergin@tippinst.ie
Telephone: 0504-28123
Website: www.tippinst.ie/courses

Back to top of page