Employment
_
Positive Action - Businesses and State organisations with Disability Employment Quotas
Positive Action - Businesses and State Organisations with Disability Employment Quotas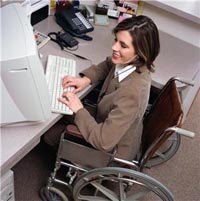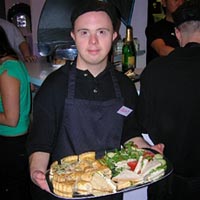 Some businesses and state organisations have disability employment quotas. This is where they aim to have or have already achieved a certain percentage of disabled people in their workforce. This could be 4% or 5% or 10%. This initiative represents positive action by employers, and benefits both disabled people and the employer, and has wider benefits for society. We have a listing of businesses and state organisations and their disability employment quotas in Galway city and county below.

Anybody agreeing with our aims and our work can become a Rolling Elephant business partner and get trained with our franchising system – for instance to work in customer service. Generally we prefer to pick physically challenged people for our service department as they obviously can understand best the customers' needs and problemsIf you can see yourself as an independently and responsibly working business partner and if you like our products and our philosophy – why not join us ?
Address: Rolling Elephants Limited, 25  Goatstreet, Moonshadow,  Dingle, Co. Kerry, Ireland
Email: nina@rollingelephants.com
Telephone: 087 171 2626
Website:  www.rollingelephants.com
.
Back to top of page