Employment
_
Disability Awareness
Disability Awareness for the Employer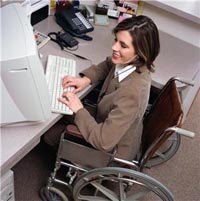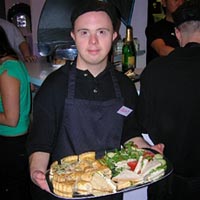 Disability Awareness Training Scheme
Private sector employers in Ireland who provide disability awareness training for their staff may be able to apply for grant aid towards the cost of this training. Disability awareness aims to provide the best possible customer service to clients and customers and promotes the employability of people with disabilities by creating work environments that are open and welcoming to all staff.
FAS, the national training and development authority has put in place the Disability Awareness Training Scheme (DATS), a grant scheme aimed at employers who provide this training and who help raise awareness of disability issues in the workplace. Disability awafreness also addresses the concerns and misconceptions that employers and employees may have about working with people with disabilities. Under the terms of the Employment Equality Acts 2000 and 2004, employers in Ireland are encouraged to initiate "positive action" training that focuses on achieving equality and eliminating discrimination.
Rules
Disability awareness training that qualifies for grant aid by FAS ius suitable for the following:
Employers interested in employing or retaining staff with disabilities
Employers interested in promoting the employment of staff with disabilities
Staff at all levels in your organization
Disability awareness training that is undertaken must form part of your organization's Human Resources of Equal Opportunities Policy and the managing director must approve the programme.
Disability Training Providers
Trainers who provide disability training must be approved and registered with FAS for their training expertise. Application by trainers to deliver disability awareness training are reviewed by a national committee and their performance monitored on a regular basis to ensure the highest training practices are in place.
Disability training programmes (in-company or external) delivered by a parent or associate organization or by a member of the organisation's own staff will not be eleigible for funding under this scheme.
Rates
Grant assistance of 90% of the eligible training programme costs (up to a maximum of 20,000 euros in any one calendar year ) is available to your organization for the first year of training. After this first year, 80% of eligible training programme costs are covered (to a maximum of 20,000 euros in any one year).
Eligible programme costs include:
The trainer's fees for in-house staff training
Learning materials (up to a maximum cost of 650 euros) that are clearly associated with the training programme (for example videos, manuals and books)
Computer/Internet-based or open learning programme fees
Actual fees paid in respect of external programmes
How to apply
Your application for approval for funding under this scheme should be submitted to FAS at least three weeks before the commencement of each programme. Before grants are paid, your organisation must complete the appropriate Claim Form and return it to FAS no later than 2 months after the completion of the programme. Certificates of attendance which must include certain specific information supplied by the training organization must also be supplied with the claim form.
In order to apply for grant assistance under this FAS scheme, your organization must not be in receipt of grants from any other source relating to disability awareness training.
Where to apply
Further information regarding the application form and the processing of claims for grant aid under this scheme are available at the following link. http://www.fas.ie/en/Allowances+and+Grants/Disability+Awareness+Training+Support+Scheme.htm
.
Back to top of page